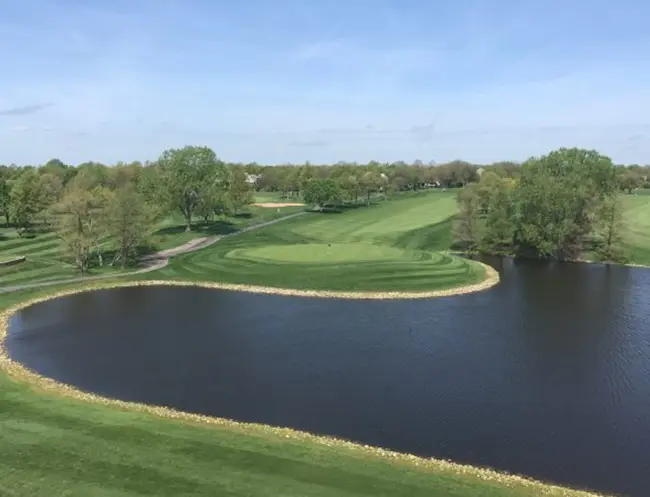 Reflection Ridge Golf Club
We are a private 6,659 Yard, 18-Hole, Par 72 championship golf course located in Northwest Wichita.
Reflection Ridge Golf Course was designed by Florida-based Architect, Karl Litten, and opened for play in June of 1989. The original concept was a Par 3 Course with limited surrounding homes. As the concept turned into reality, it became an 18-Hole PGA Championship Golf Course known as Reflection Ridge surrounded by the full, beautiful neighborhood we enjoy today. The course is located in Northwest Wichita at the intersection of 21st Street and Ridge Road.
The course name, Reflection Ridge, was selected by the family of the original developer, Reg Boothe. Reflection Ridge Golf Course has hosted many prestigious golf tournaments over the years including the Kansas Women's State Amateur, Kansas Golf Association's Father/Son Championship, and the 6A High School State Championships. From 1990 through 1996, Reflection Ridge was the home of the Ben Hogan/Nike Wichita Open.